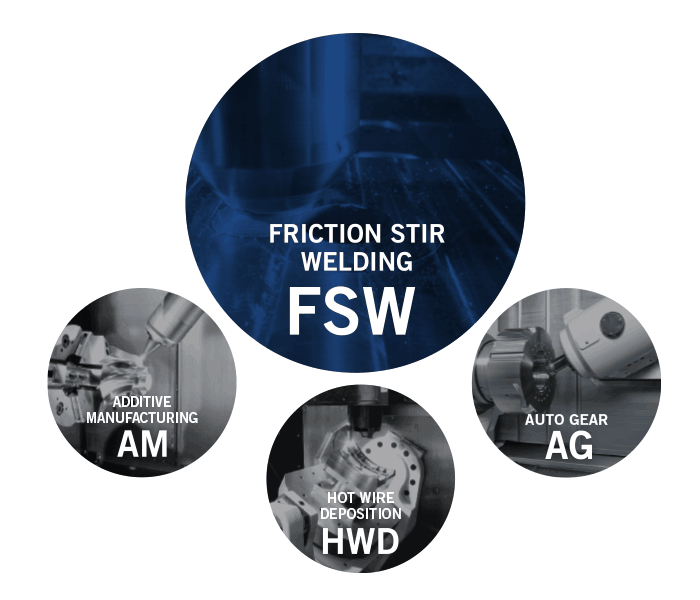 Mazak HYBRID Multi-Tasking
Mazak HYBRID Multi-Tasking technology can handle more than advanced welding applications – with the power of Additive Manufacturing (AM), Hot Wire Deposition (HWD) and Auto Gear (AG), as well as Friction Stir Welding (FSW), shops have the power to take their part-production operations to the next level of versatility and DONE IN ONE® efficiency.
JOIN THE MAZAK HYBRID MULTI-TASKING REVOLUTION WITH THE POWER OF FRICTION STIR WELDING
Mazak MegaStir offers machines, tools and consulting services for Friction Stir Welding (FSW) applications capable of effectively and consistently welding the latest generation of aluminum, steel and nickel-based alloys as well as a wide range of high-temperature and low-temperature metals.
Our FSW Instrumented Tool Holder is just one of many solutions we offer.
Welds without waste or toxic fumes
Solves geometric challenges
WHAT SOLUTION IS RIGHT FOR YOUR PROJECT?
Achieve a better weld today with full-function Friction Stir Welding technology from Mazak MegaStir.