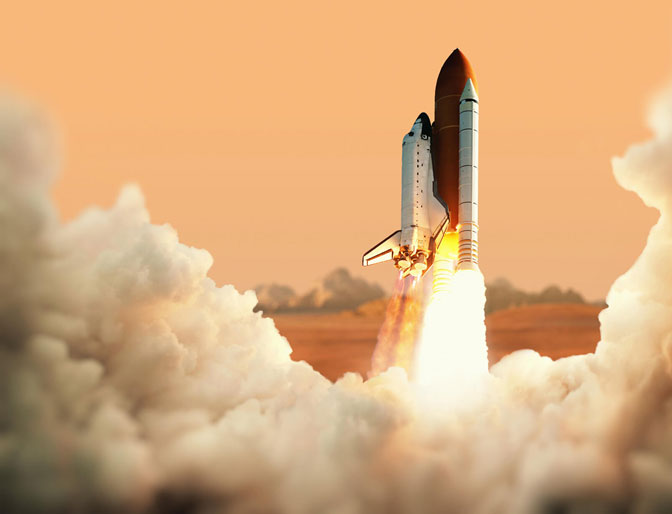 Aerospace companies are the early adopters and innovators who engineer, design, and fabricate large friction stir welded aluminum structures.  Introduced to the industry in the late 90's, Aerospace companies saw the value in the time-saving process and significantly reduced the number of weld defects created by competing technologies.
Friction stir welding offers a better solution for the constant struggle with strength to weight ratio components and assemblies.  The ability reduce weight translates to a greater payload.  Even slight distortion over a given length, caused by competing weld technologies reduces propellant volume.
REDUCING WEIGHT ENABLES HIGHER SPEEDS AND/OR
REDUCED FUEL CONSUMPTION.

AVIATION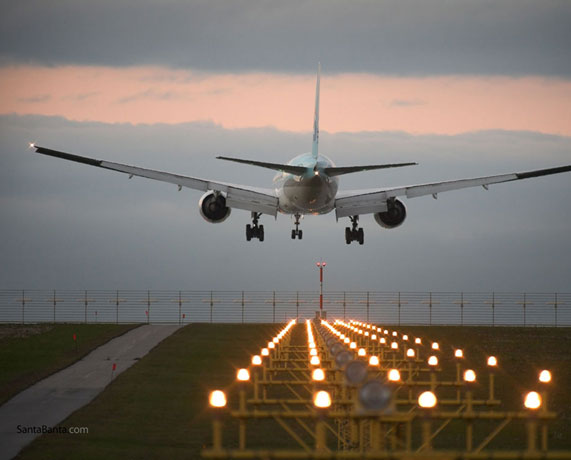 Today, almost every launch vehicle manufacturer in the government or private sector uses friction stir welding for the following applications:
Cryogenic fuel tanks for space vehicles
Aviation fuel tanks
External throw away tanks for military aircraft
Military and scientific rockets
Wings, fuselages, empennages
Repair of faulty welds
Friction stir welding continues to evolve as materials designed to improve vehicle performance grows.  In addition, dissimilar material joining is achieved where other processes fail to succeed.  Continuous process improvement in materials is opened even further for our customers as friction stir welding is explored implemented and explored.
SHIPBUILDING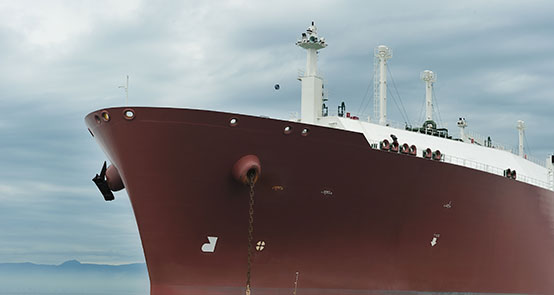 SHIPBUILDING COMPANIES HAVE REALIZED THE ECONOMIC VALUE AND SUPERIOR VALUE THAT FRICTION STIR WELDING BRINGS TO THEIR MANUFACTURING PROCESS.
The need for lightweight and more efficient vessels have pioneered creative aluminum extrusions into panels for several different applications.  The low heat input assures minimal stress, and superior microstructure, minimizing distortion and the need to apply further operations to improve flatness or remove defects.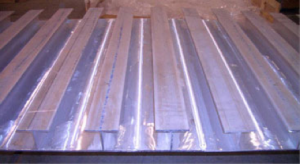 Panel producers optimize production for shipbuilding using friction stir welded products:
Allow extruders to take advantage of smaller presses to create large assemblies previously available to only large companies with massive presses and complicated/expensive dies.
Friction stir welding is defined as a thermoplastic process, which replicates the forging process closer than the welding process; consequently, post welded parts can be joined ensuring superior joint performance in environmentally friendly conditions.
Superior weld quality replicating base material provides post welded dimensional accuracies.
Elimination of post weld correction process for weld distortion, thus improving product margin.
Friction stir weld technique is now an affordable manufacturing process that takes advantage of base metal properties.
Friction stir welding for shipbuilding or marine applications is now being used worldwide in both commercial and confidential military applications.  A short list of applications have reported in periodicals:
Panels for decks, sides, bulkheads, and floors for military, transport ferries, fishing boats
Hulls and superstructures
Helicopter landing platforms
Marine and transport structures
Refrigeration assemblies
THE FOLLOWING GIVES YOU AN IDEA OF HOW PANEL PRODUCERS CAN BENEFIT FROM THE PRODUCTION OF
FRICTION STIR WELDED

PANELS:
The industrial production featuring a high degree
of completion.
Extended level of repeatability, ensuring the uniform level of performance, quality, and narrow tolerances.
The flexible production equipment and capacity permit customized solutions without compromising delivery reliability.
The completed panel units have been inspected and approved by classification authorities such as DNV, RINA and Lloyd's Register.
The panels' high degree of straightness ensures easy assembly at the yard, reducing the need for manual welding.
Less supplementary work for the customer, such as floor leveling and preparation for floor coverings, offering major cost savings.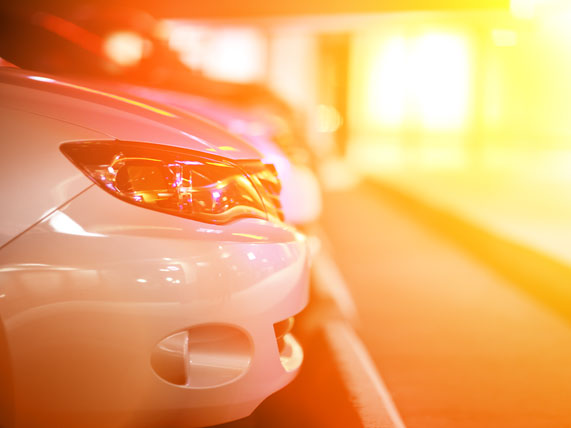 As the automotive industry trends towards increased use of aluminum to help reach future minimum government-mandated fuel mileage requirements, the friction stir welding process offers many potential benefits for joining of aluminum.  In contrast to most other joining processes, friction stir welding is a more robust process, being more capable of handling the variations inherent in high volume production.  Friction stir welding also provides for improved mechanical properties, as compared to other joining processes.  Friction stir welding interest and application in the automotive industry has several applications and has successfully been implemented:
Tailor blanks for passenger doors or lift gate sheet panels
Friction stir spot welding similar and dissimilar alloys
Wheel assemblies
Bumper beams
Crash zone / stiffening boxes
Suspension systems
Drive shafts
Intake manifolds /cylinder heads
Pistons
AUTOMOTIVE APPLICATIONS
FSW in each of these categories has distinct benefits and resulting cost reductions and/or other advantages that allow its application to be superior to other processes.
Under the present Corporate Average Fuel Economy (CAFÉ) program mandate, the standards target fuel economy to the equivalent of 54.5 mpg for cars and light-duty trucks by Model Year 2025.  The US national program to improve fuel economy and reduce greenhouse gas emissions will save consumers more than $1.7 trillion at the pump and reduce US oil consumption by 12 billion barrels.  The increased pressure on the auto manufacturers to step up development through more efficient and lighter car bodies.  Friction stir welding is one of the processes offering improved welding technology to join thinner high strength automotive steels, aluminum, and magnesium alloys.
Porosity in casting assemblies represents possible defects that create far too much scrap. Using friction stir processing as a method to pass or raster through an affected area not only resolves defects but improves the mechanical properties by refining the grain.
RAILCAR


EXTRUDERS AND EXTRUSIONS
Growing transportation solutions are demanded by conservation enthusiasts, and urban communities for an economic, functional transportation solution. Raising fuels costs, greenhouse emissions, traffic congestion can be aided by high-speed railcar. Railcar manufacturers have gained an appreciation for the Friction Stir Welding process. Increased joint efficiencies, reduced post-weld clean-up, process speeds are just a few benefits achieved.
As with several other industries, the Rolling Stock industry is interested in improving the efficiencies of their car designs. In order to compete against other rail solutions, each supplier is evaluated on their ability to provide the most efficient solution within the safety standards set for respective countries and industrial standards.
Friction stir welding car bodies are achieved from both single or dual side FSW machines. Extrusions are designed to create stiff, lightweight, and able to endure the service life designed for rail applications.
OIL & GAS


WITH THE DEVELOPMENT OF PORTABLE EQUIPMENT SPECIFIC TO FSW,
ORBITAL WELDING CAN NOW PERFORM GIRTH WELDS FOR LAND AND
OFFSHORE PIPELINES IN THE FIELD.
MEGASTIR HAS A LONG HISTORY IN THE OIL & GAS INDUSTRY WELDING PETROLEUM GRADE STEEL, NICKEL, AND STAINLESS ALLOYS.
Our high-temperature tools are specifically designed to endure the elevated temperature of the process and harsh environment.
Pipelines are constructed and installed both onshore and offshore. While both construction scenarios involve some similarities, the methods vary significantly.  Pipe welding applications can range from 42" to 12" in diameter with wall thicknesses up to 1.75" thick.  To date, MegaStir has successfully welded 1.25" (32mm) wall thickness.
Friction stir welding has created several opportunities to improve the product design of down-hole drilling and service equipment by welding dissimilar, high temperature, or high wear alloys fit for service.  Because of the thermoplastic joining process, post weld heat treatment is avoided in several cases.
FSW minimizes defects and with the ability to weld thick parts with a single pass our customers yield the economic benefit.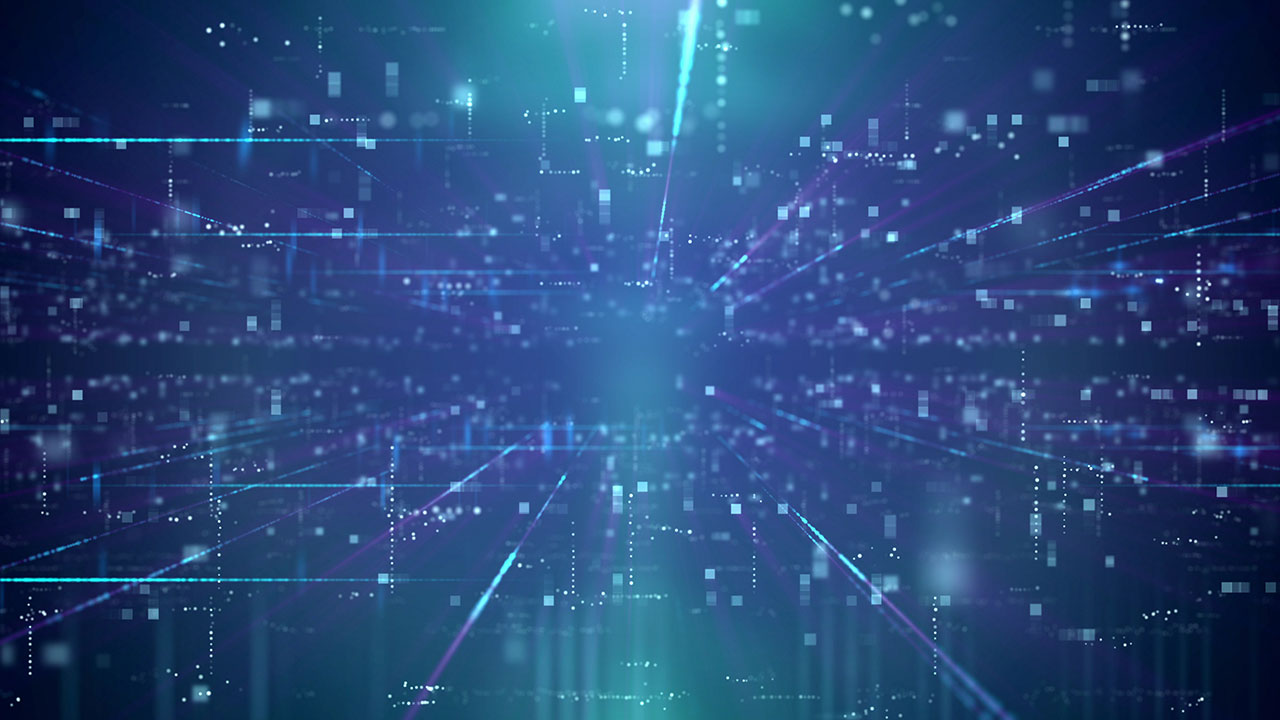 The electronics manufacturing industry continues to be a strong leading user of the friction stir welding technology.
There are both challenges and opportunities in the near future for this industry.  The need to control costs continue to be a priority to compete in a global market, while new technologies enter the landscape providing constant evolution.  The nature of the electronics industry is always to improve and evolve ahead of the competition.
MegaStir has supported customers in this market segment on applications from 0.030" to 0.5" in thickness.  Friction stir welding provides unique process characteristics that are unlike any other joining process.
Low heat input yields virtually no distortion on assemblies, which minimizes the need for post-weld cleanup or machining.
Low heat input also eliminates heat exposure to internal components that might be sensitive to elevated temperatures.
Efficient joining process that allows customers to use conventional machining center (example Mazak) with MegaStir's FSW Instrumented Tool Holder for both machining and joining without interruption. Optimizing floor space is an additional benefit for integrating FSW into machining centers.
MEGASTIR OFFERS TOOLS AND INTELLIGENT TOOL HOLDERS
THAT PROVIDE FULL FUNCTION FRICTION STIR WELDING TECHNOLOGY.