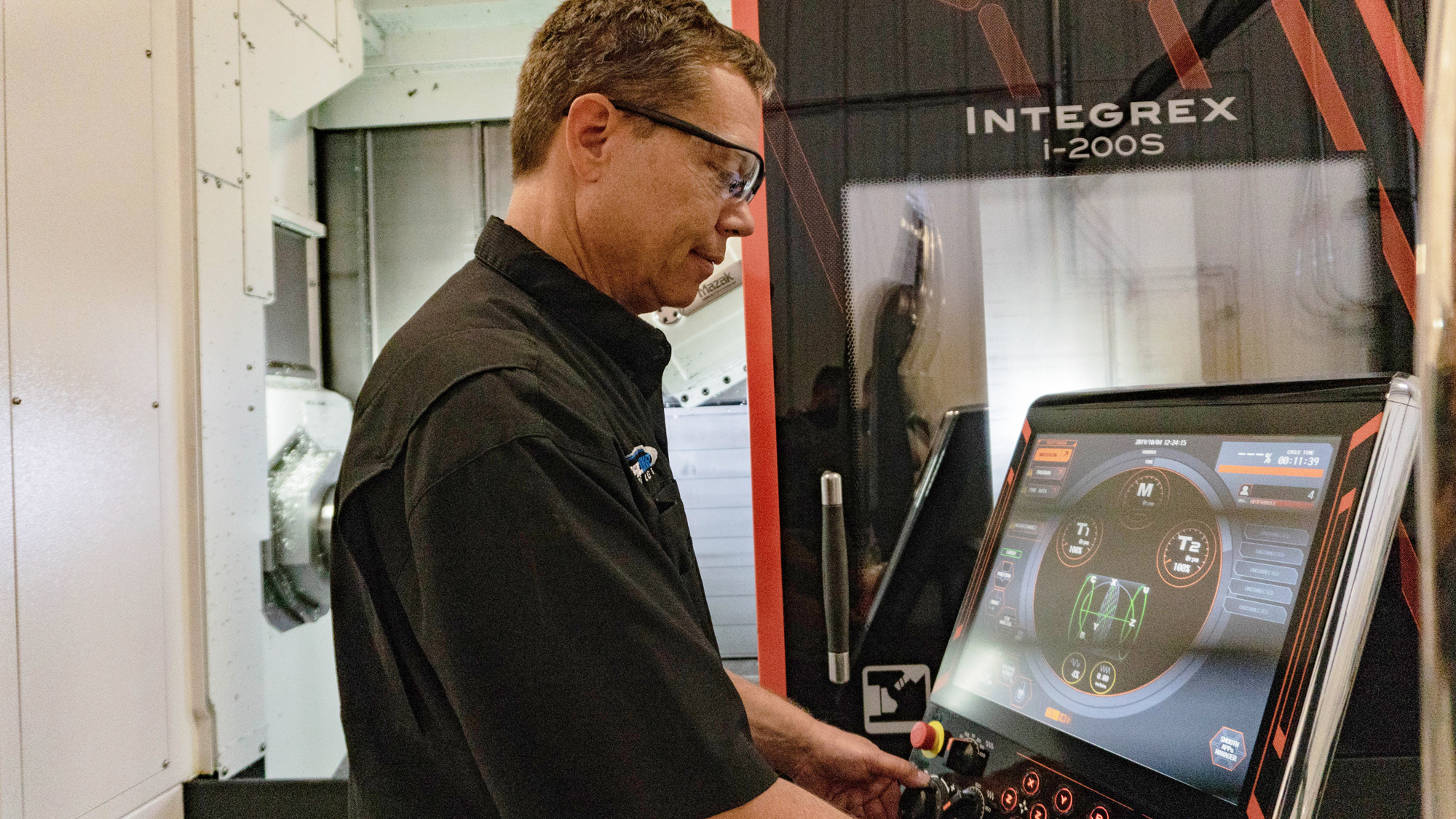 COVID-19 has been an unwelcome game changer. The global pandemic will require us to alter just about every aspect of our lives – both at home and at work. And while it may seem counterintuitive to think about a silver lining amidst this current devastating situation, there is one, according to Mazak Corporation Vice President of Sales and Marketing Chuck Birkle. He says now's the perfect time, when manufacturing pressures aren't as demanding, for job shops to prepare for the eventual recovery.
"These are horrible times," Birkle said. "Companies are seeing reduced levels of business activity and supply chain disruptions. But shops large and small are – and should be –  using this quieter period to catch their breath, reflect on their business operations and identify  opportunities to improve and take steps to emerge stronger than before."
Though no two crises are the same, there's always one constant: Things do come back, but they're never the same. Having navigated the Y2K, 9/11 and the Great Recession crises, Birkle maintains successful shops adapt to new normals and understand there's no such thing as post-crisis business-as-usual. He also adds that shops would do well to take stock now in the following areas:
Identifying alternative suppliers closer to home
At the very least, COVID-19 has exposed vulnerabilities in how companies source raw materials and finished products from around the world. The crisis should cause shops large and small to re-think and transform their supply chain models, look beyond cost as most OEMs are already doing and mitigate future risk by finding suppliers closer to home.
Re-thinking how we work
Shops may have to look at how frequently they ship parts. It may prove more advantageous to ship smaller lot sizes more frequently for a continuous, even flow of parts and reduced receivable cycles. New DONE IN ONE Multi-Tasking machines can help reduce dependency on castings and forgings targeting previously cast parts to be produced on-site out of solids in many cases where the application and volumes allow.
Adding new capabilities and developing new processes
Though multi-tasking CNC technology has been around for years, advances happen quickly much like with a phone or computer. Acquiring the technology now will position any shop well to handle the upswing in business when it roars back. Multi-tasking provides single-setup complete part machining and allows shops to do more with less – less capital equipment and less tooling – while also increasing the output of their existing workforces. Additionally, multi-tasking boosts process efficiency and enables shipping-on-demand production environments.
In addition to multi-tasking technology, Birkle notes that during these slow times, shops should also leverage the power of advancing CNC control innovations, in particular those allowing shops to seamlessly digitize processes and vastly improve quality and accuracy. Doing so now is critical because, according to Birkle, once a shop realizes it needs such technology to keep up with its competition, it's usually too late and difficult to catch up when production is busy.
Identifying a capable business partner committed to your success
In the current sluggish business conditions, the time is also ripe for shops to perform much needed and often neglected machine tool maintenance because when production is back in full 24/7 mode, a down machine will prove devastating. Shops need machine tool supplier partners dedicated to providing replacement spare parts as quickly as possible along with applications support so they can be up and running in no time and at maximum machine utilization.
Make no mistake, as in past challenging years, business will rebound and the economy will thrive again. But it won't be business as usual, and smart shops will take this opportunity to reflect and sharpen their axes now, on their own terms, and not when the market demands it. Hear more here.